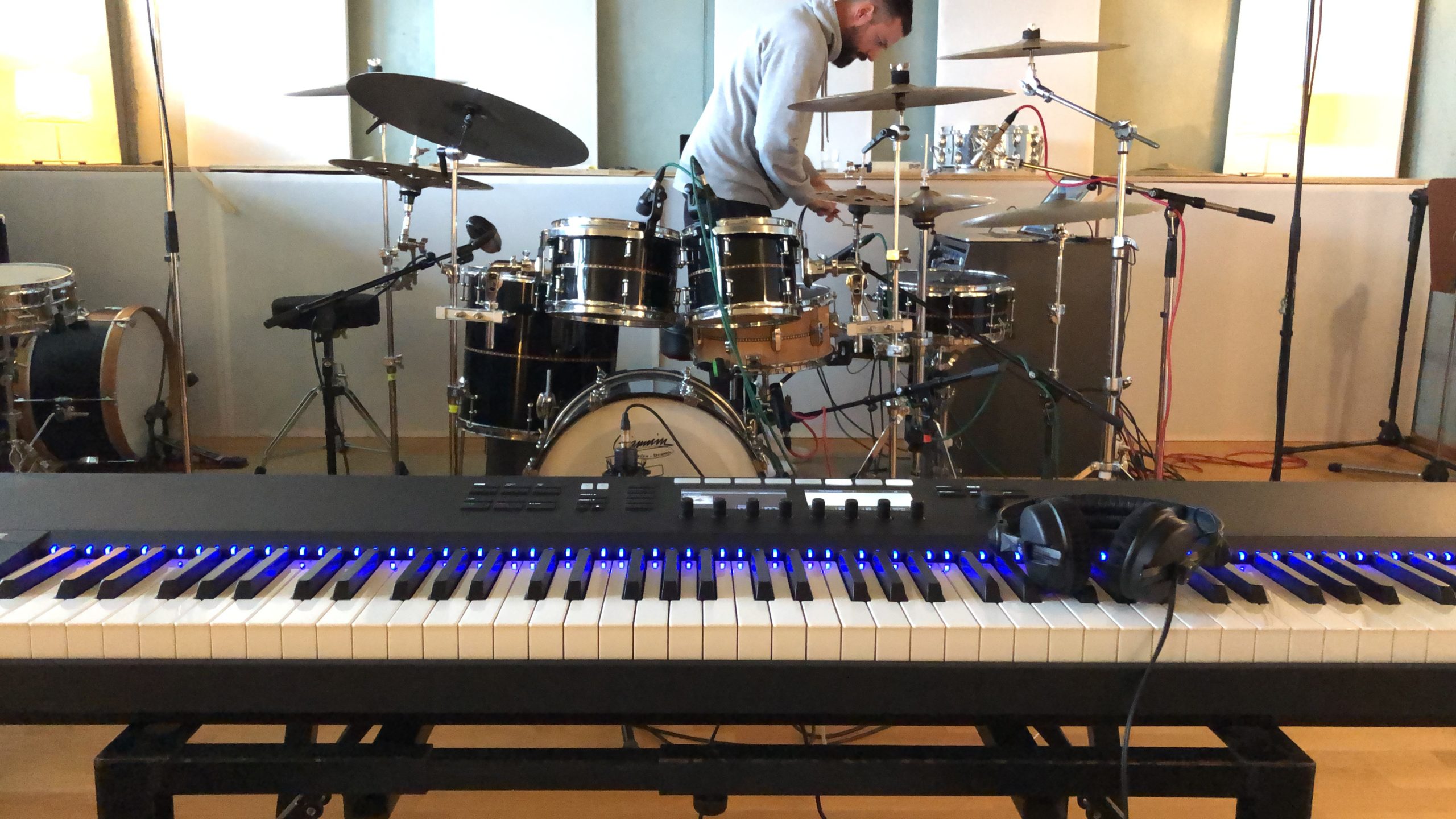 The time has finally come… after an almost 4 years break with Grand Pianoramax, mainly focusing on my solo piano explorations, the desire and some ideas slowly came into focus (it has been somehow a rocky road the past few years with GPX).
More importantly, there's now a lot of fun and excitement involved in the making of this new EP. So far 4 pieces have been recorded with long-time partner in crime Dominik Burkhalter  (picture above: in the studio with Dom while developing new material) and sketches of 2 more are drafted.
Most of those ideas and the general direction developed… while I was in the pool and at a condo I was staying at in Jakarta, which was equipped to make music. The unique atmosphere and laid-back vibe of holidays there (and possibly the presence of a special person around) definitely helped trigger the sparkle needed to resuscitate the GPX fire.
The only cue I'll give for now is that GPX  is coming back a bit to its origin, with some of the new pieces reminiscing of the Starlite track.
It should come out this fall, with some live shows. Stay tuned for more news!
Léo
ps: more frequent cues will be revealed through my Instagram stories.