hi folks,
last September, between two rounds of semi-lockdown in Switzerland, I gave one of my few concerts which didn't get canceled.
Despite (or maybe because?) of these complicated times, it was a special night. The location was gorgeous, and so was the backstage, which more than ever could appropriately be called the "green room" (a vast property full of huge trees and bushes, with a nice old house planted in the middle, right behind the chapel), and a spectacular sky at sunset right before the performance started. The organisers where also very kind and laid-back, while keeping things professional.
It was the first time I performed indoors since the pandemic hit, and the ambience was definitely strange, with the audience members each wearing surgical masks.
The concert was recorded in an informal manner, just for me to listen back.
I liked what I heard back, including the slightly imperfect piano which somehow helped to capture the coziness and live essence of this performance.
I usually don't share these kind of documented performances, unless it's professionally recorded and released in a public and commercial context.
But I decided to make an exception for this one. So here is its first set, for free, totally raw and unedited (except for my short speech between 2 pieces, which was taken out), on my Soundcloud solo profile: https://soundcloud.com/leotardin/1st-set-solo-piano-chapelle-de-lermitage
If you wish to support my solo work, you may contribute though my commercially released recordings and Songbook here.
Wishing you all a wonderful new year, with hope for more peace, kindness and tolerance.
Léo
The sky over the Chapelle de l'Ermitage, right before the concert.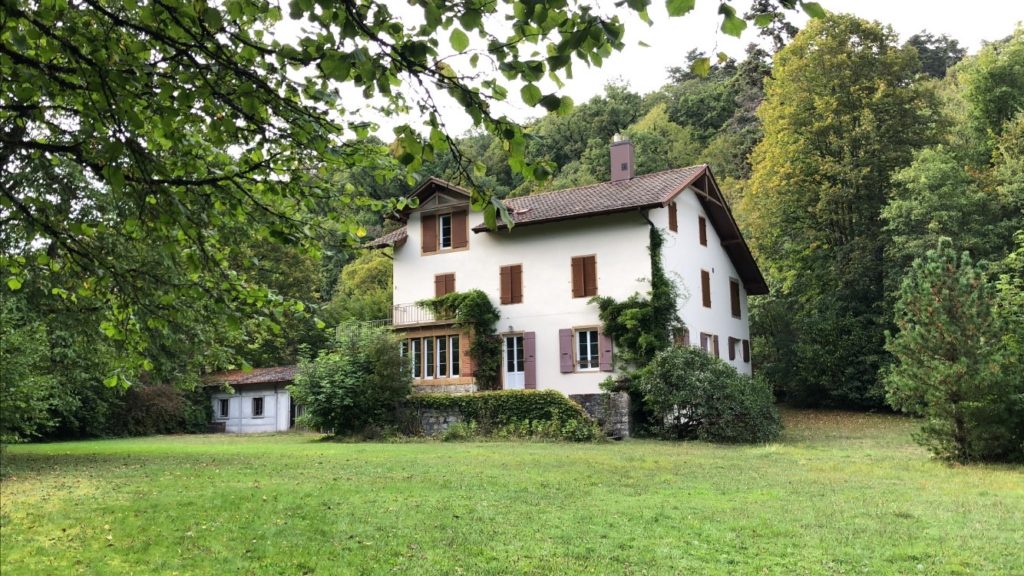 The "green room", where we had raclette on the terrace before the concert.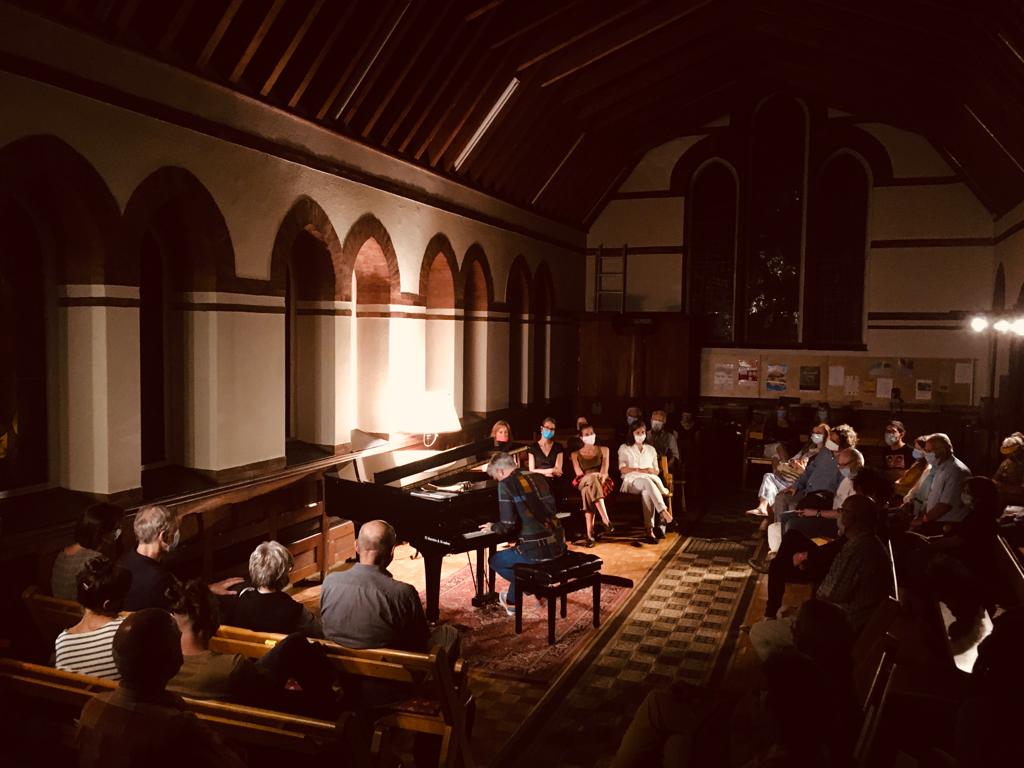 During the performance (image credit: Jazz & Raclette).