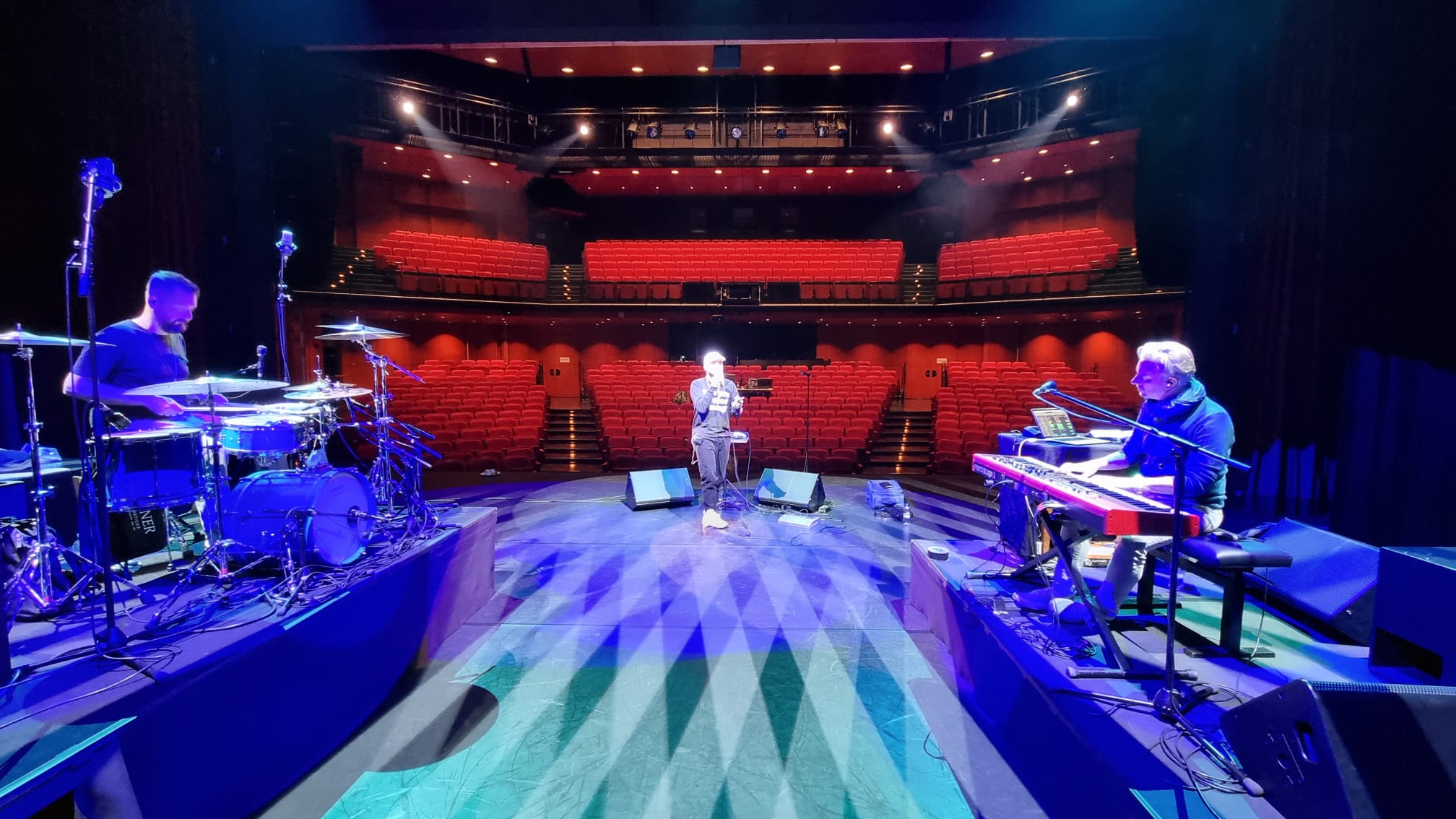 hi folks,
last spring Grand Pianoramax got to do a residency at the great Théâtre Forum Meyrin. We shot a miniset of 6 pieces on its stage with a nice video crew (Cornland studio), performing most of the "Past Forward" EP material.
To see the full set: https://youtu.be/NDvF5qqOhTA
You may also watch each piece on individual videos (up on Grand Pianoramax's Youtube channel).
A big thank you to TFM and crew, as well as all the people involved (TFM and crew, Manuel Tiercy, David Michaud, Conrland studio and crew, and the band).
We'll soon be on stage in September and October around Geneva and Lausanne, see concert section for details.
Cheers and happy summer to all,
Léo